WHAT JUST EVEN HAPPENED? Walt Disney Co.'s Avengers: Infinity War won the box office for the second weekend in a row, outrunning other new movies and surpassing $1 billion in global ticket sales.
The Marvel film beat 2015's Star Wars: The Force Awakens by a day in hitting the $1 billion mark, reported CNN Money. Infinity War is Marvel's sixth film to hit a billion and Disney's 17th.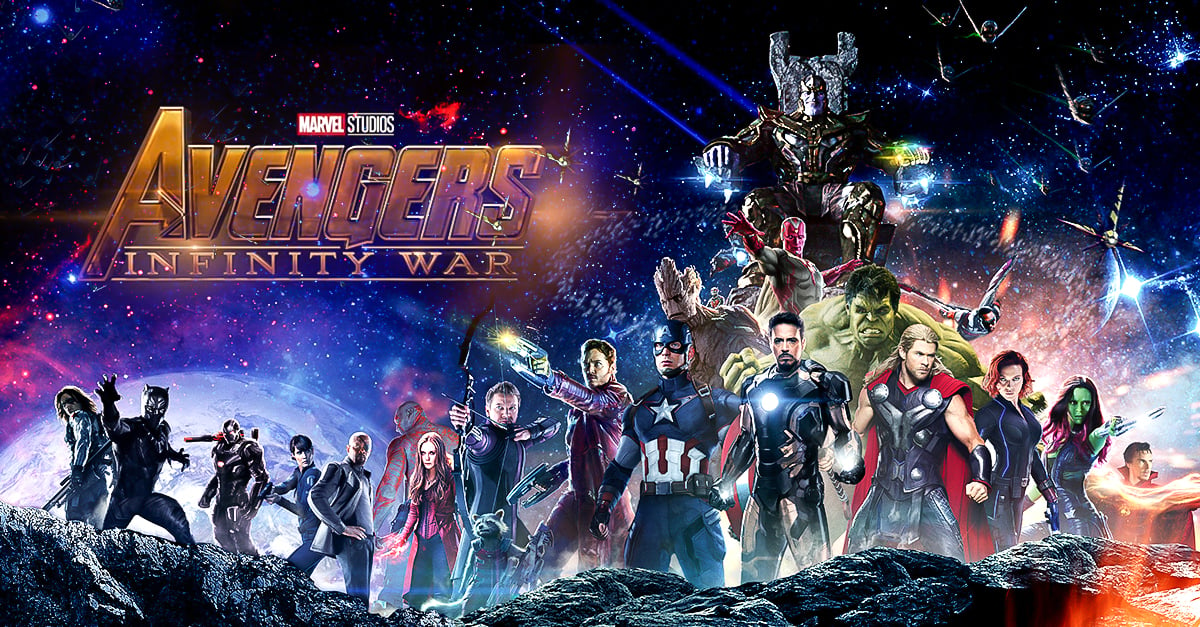 Infinity War becomes the 34th movie to cross $1 billion at the global box office, not accounting for inflation. The Disney empire lays claim to 17 of those titles, including six Marvel films (The Avengers, Avengers: Age of Ultron, Black Panther, Iron Man 3, Captain America: Civil War and Infinity War).
Avengers: Infinity War has already outperformed a slew of superhero films. On Thursday, it surpassed the entire worldwide run of Spider-Man 3 ($890.9 million), Spider-Man: Homecoming ($880.2 million), Batman v. Superman: Dawn of Justice ($873.6 million) and Guardians of the Galaxy Vol. 2 ($863.8 million).
That's after passing up Thor: Ragnarok ($854M), Wonder Woman ($822M) and Spider-Man ($822M) on Wednesday, and Deadpool ($783M), Guardians of the Galaxy ($773M), The Amazing Spider-Man ($758M), X-Men: Days of Future Past ($748M) and Suicide Squad ($747M) on Tuesday. The other major Hollywood studios continue to hold off unfurling their big summer pics because of Infinity War. Instead, a trio of smaller films brave the waters at the domestic box office this weekend, where the Avengers tentpole will easily dominate with a sophomore outing in the $100 million to $125 million range.
The Disney/Marvel film continued to vaporize its competition in its second week, becoming the fastest film ever to cross $1 billion globally.
Source – Yahoo news